The best outfits of our beauties that were TOP this week? Karolina perfect as always, Tatiana set a new trend!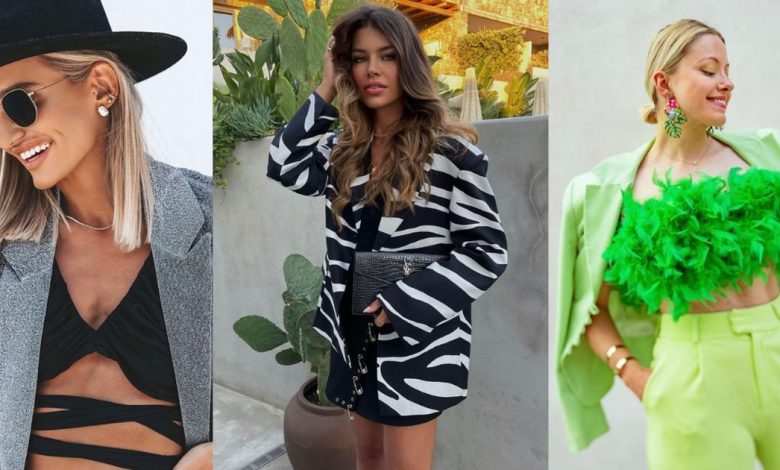 Some ladies put up with colors in the summer, others stay true to earth tones, but there are also those who love animal patterns. The beginning of August was full of fashion inspirations, if you still don't know what outfit to impress during the summer, maybe you will be inspired by the successful combinations of Karolína Chomisteková or Tatiana Žideková.
Karolína Chomisteková
If we were to compile a list of ladies whose summer outfits we literally love, the beautiful Karolína Chomisteková would definitely be on this list. The successful Slovak model is a real fashion diva all year round, but she literally shines in the summer.
During her last vacation in Mykonos, Greece, she alternated between several successful swimsuit stylings. However, Karolína impressed us the most with her elegant outfit, the main part of which was a beautiful zebra blazer.
Photo gallery

Karolína Chomisteková
Stylemon
Green is still in progress. And calmly even in such a flighty combination, which the Slovak blogger Stylemon reached for. Monochromatic outfits can in some cases look boring, but if you complement them with some distinctive element, like Lenka with a down top, everyone will definitely notice you.
The advantage of this outfit is that you can easily wear it all day long, it's enough if you change the pumps to sneakers. On the contrary, in the evening you can throw away the blazer and go straight to the party. Would you be persuaded to wear such an outfit?
Photo gallery
Lenka Madlenová
Tatiana Žideková
The well-known Slovak fitness star Tatiana Žideková has found a new love. If you follow the successful Slovak influencer, you probably noticed that she fell in love with hats this summer. They really fit and she should definitely keep wearing them.
During the past week, Žideková showed up in an outfit in which she could easily walk around Hollywood. The elegant glittering costume in silver color fit the well-known blonde like a glove. The sexpile added a sophisticated top and the aforementioned hat to this outfit.
Tatiana Žideková Source: Instagram
NatyKerny
Less is sometimes truly more. Influencer NatyKerny remains faithful to her favorite minimalist style. She has enough flair even without colors or revealing pieces of clothing.
They say that beauty has to be suffered, but trends have been more than merciful in recent years. The proof is also this very comfortable yet stylish outfit, which Naty accentuated with an oversize blazer and a macramé handbag.
Photo gallery
Naty Kerny Source: Instagram