Outfit of the day: Colors go with flight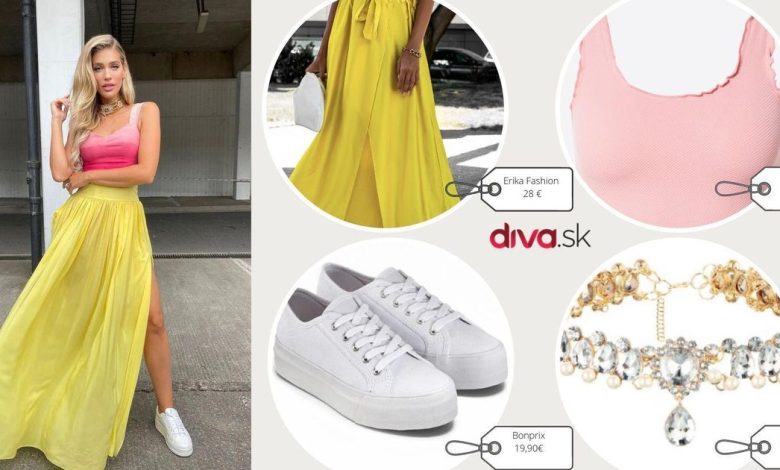 Jasmina Alagič will inspire you today.
Summer is clearly associated with wearing colors. Jasmina Alagič chose a combination of pink and yellow. She wore white sneakers with the skirt and top, with which she broke the feminine and delicate look at first glance. How about this outfit of the day?
Photo gallery

Outfit of the day: Jasmina Alagič Vrbovská Source: Instagram/jasmina_alagic

Skirt – Erika Fashion, sneakers – Bonprix, choker – Foxstyle, tank top – Only
Photo gallery
Outfit of the day: Jasmina Alagič Vrbovská Source: Instagram/ jasmina_alagic