Is he a completely different man? Brad Pitt seems to have a new groovy funky style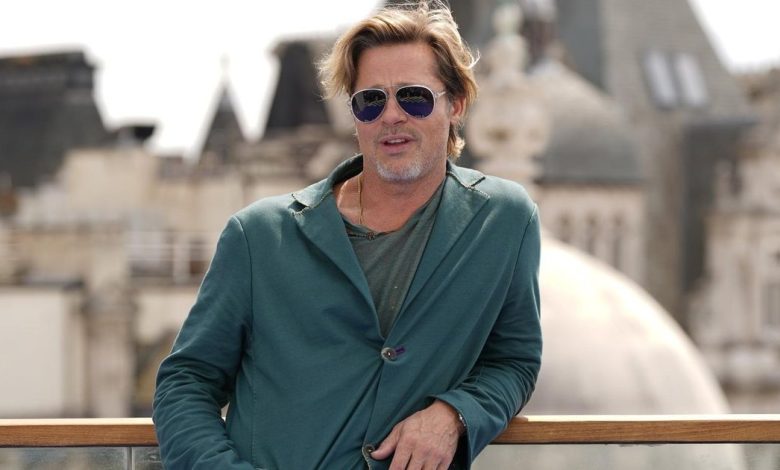 Brad really surprised! He presented outfits worthy of a fashion catwalk.
Brad Pitt has a new movie. And it looks like a new groovy funky style that proves that men's fashion doesn't have to be boring
Favorite 51-year-old actor during several days of the European promotional tour for his new film Bullet Train served one better look than the other: from pleasant pastel colors to stylish black to a skirt, which has been part of heated online discussions and headlines around the world. He also appropriately complemented each combination with a pair of color and style-coordinating sunglasses.
and creative ways to kill each other. Their individual tasks are interconnected and it all takes place against the background of an unstoppable non-stop train ride across Japan. And the clothes in which we saw him in the last days were exactly in this spirit.
Stylish from head to toe
Pitt kicked off his own fashion show with an eye-catching orange ensemble in Paris at a media event. The monochromatic outfit consisted of a fresh and light linen suit, V-neck T-shirt, white trainers and peach aviators. A gold chain hung around his neck, which he wore during the entire press tour.
For the Paris premiere of the film Bullet Train, he pulled out almost the same ensemble, with the only difference being that this time he opted for blue color shades.
Photo gallery

Brad Pitt at the premiere of Bullet Train in Paris, July 560

He stood in front of the photographers in Berlin in a pink linen ensemble, which had an interesting detail in the form of a green zipper on the jacket. Even here he did not lack sunglasses, which have been his personal must-have for a long time.

For the premiere in the German capital, Brad swapped his T-shirt for a casual button-down shirt, but what caught the most attention was his brown skirt, which he combined with a brown jacket, black motorcycle boots and glasses. Although many media speculated that this was his way of expressing his stance on male dressing stereotypes, when reporters on the red carpet asked him about his choice of skirt, Pitt replied with a smile: " It's all about the breeze, which is very pleasant."
Photo gallery
The next stop of the promotional tour was London . He looked happy and relaxed in England, which was certainly helped by his teal tracksuit.
For the evening screening, he opted for a slightly more elegant version in black and gray, replacing the sneakers with brown suede boots.