Make-up for the summer heat? These are the best tips for sweat-proof makeup, stick to the advice of the pros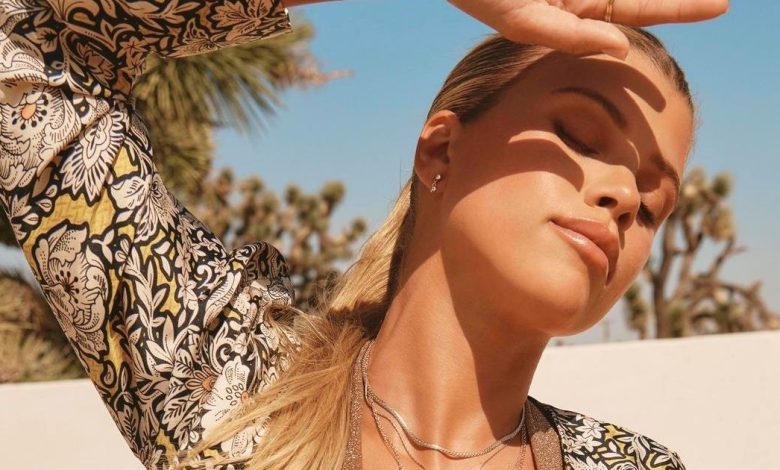 Dripping drops of sweat after make-up are not pleasant during the summer. How to eliminate them and achieve makeup that lasts a long time? Follow these 6 tips.
skin that looks good throughout the day. How to prevent or at least reduce sweating and makeup smearing? Makeup artist Jonet Williamson advises POPSUGAR and says.
"Products such as waterproof base are mainly used to cover tattoos, so that the make-up does not transfer to clothes, or even for stage performances where actors are expected to sweat, or when taking pictures under water or in the rain or even in extremely hot weather. On a day when you need your makeup to stay on, a waterproof foundation can be very useful.
How to fight against oily skin? I will advise you in the video, based on my own experience, which products really work:
1) Skin preparation is the basis
During warm days, probably more we sweat and lose moisture from the skin, so it's important to keep the skin as hydrated as possible so that the makeup fits well. It is ideal to use an oil-based cleaning product to remove accumulated dirt. Go for an alcohol-free toner as it tends not to dry out the skin like those with alcohol.
Also, try switching to a lighter, water-based moisturizer with a lighter texture. This will keep your skin nourished and hydrated without it. And last but not least, don't forget the SPF protection, which you can apply separately or you can choose a day cream that already contains SPF or make-up with SPF protection.
2) Use waterproof products
Waterproof products that have full coverage and are labeled "-hour" will save your make-up in the heat the weather. However, be careful not to put on too thick a layer of make-up unnecessarily and not allow your skin to breathe. You only need a little product, which must be precisely worked into the skin to unify the color, but at the same time not look too made up. None of you want to feel like you have a mask on your face during the summer.
Always apply makeup with a damp cosmetic sponge to achieve a natural look. The disadvantage of these products is that it is more difficult to remove make-up, for which you will need special products designed to remove waterproof products. Therefore, take your time and devote a little more time to your skin in the evening and clean it thoroughly.
3) Choose a different technique when applying makeup
Another thing you should know is that you may need to change your usual technique ​when applying resistant products. You have to work with waterproof make-up a little faster than with regular make-up, because once it dries, you won't be able to move it anymore and you will be fighting with spots on your face. For example, waterproof eyeliners are not the best for smokey eyes because they dry too quickly and are difficult to blend. Eye pencils would be a better option here, but they don't have to be waterproof.
Photo gallery

When applying makeup, choose a different technique, photo: Kylie Jenner Source: Profimedia
4) Choosing the right ones of products
There are a lot of products on the market that are waterproof, you have to choose the ones that will suit your skin and your makeup. Not every make-up suits all skin types, and not every mascara will make perfect eyelashes for two different women. That's why you need to try and find the BEST products for you.
Several types of products from us – HD Liquid Coverage makeup, Mac Studio Radiance Face and Body Radiant Sheer Foundation, Estée Lauder Double Wear, Maybelline The Collosal mascara, L'Oréal Voluminous Carbon Mascara, Make pencil Up For Ever Aqua Resist Color Pencil and Urban Decay Eye Pencils 24/7 Glide On Eye Pencils.
5) Give the green light to powder products
Recently, almost all beauty products are used in cream form, because the final effect is a bit more natural, but during the heat, don't be afraid to reach for powder blush, highlighter or bronzer. Also, don't forget to powder the T zone with a transparent powder, and besides, the powder serves to fix the makeup all day, so don't skip this step.
Photo gallery
How to do make-up during these warm days so that it lasts a long time? photo: Lindsay Lohan Source: Profimedia
6) Lips should be softer
Nicely painted lips can give your make-up the right finishing touch for perfection. However, avoid heavy lipsticks in the heat, rather replace them with moisturizing balms and glosses. Combine them with a lip pencil, with which you will shape your lips nicely and apply a nice gloss on top, which will give your lips freshness.
Balms add important moisture, which is essential during the summer months. A matte lipstick is also always good because it lasts longer than creamy textures that can smudge, so feel free to reach for the matte variants as well.
How to properly apply bronzer, blush and highlighter? Get inspired in the video: