Natural, vegan, plant-based, bio or organic? Pros and cons of green cosmetics: Chemical-free products are now IN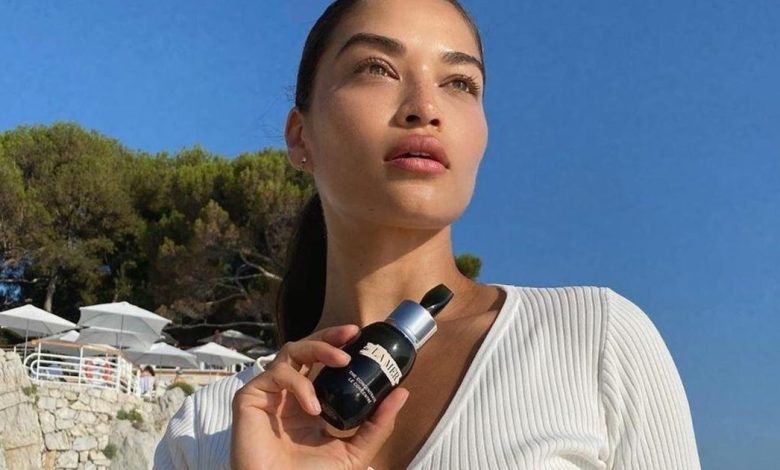 Sustainable beauty is very trendy today and probably every woman has already tried some organic cream. But do you know the difference between natural, vegan, herbal, bio and organic cosmetics?
Advantages and disadvantages of green cosmetics
Cosmetics are undoubtedly loved by every woman. We have our favorite products that we like to return to, and then there are those that interest us either because of the packaging, a recommendation from a friend, or an advertisement, and we simply want to try them. The trend of recent years is the so-called green cosmetics that attract with their connection to nature, gentleness to the Earth but also to our skin.
Green, i.e. natural, vegan, herbal, bio and organic cosmetics contain extracts from various herbs, flowers, fruits and vegetables, oils, honey and minerals without the use of chemicals. But be prepared for the fact that many really high-quality natural creams, masks, shampoos, and decorative cosmetics are not exactly cheap fun and you will pay a lot more for them.
Going with the trend
Today, the most famous cosmetic companies around the world place great emphasis on the best possible composition of their products, ecology, gentle production, but also sustainability and they are gradually changing their usual procedures. They want to be as eco-friendly as possible, that is, to burden nature as little as possible, but at the same time to provide the skin with everything it needs.
The women themselves, who desire such cosmetics and are at least a little interested in them, look at the lowest possible use of plastic, recycling of cosmetic packaging, but also whether the cosmetics have been tested on animals, or what they leave the company's carbon footprint during production and import.
Smart women notice the labels EcoCert, Organic, NaTrue, BIO, CPK and others on the packaging. It is a sign of international certificates, which mean that the cosmetics do not contain artificial dyes, preservatives, synthetic fragrances, and the company really thinks about our planet during production. If you notice a small Leaping Bunny on the packaging, it means that it has not been tested on animals.
Photo gallery

Creams are very important Source: Profimedia
Natural, vegan, plant-based, bio or organic?
Serious companies that are fully dedicated to green cosmetics really emphasize that the entire process of obtaining raw materials, production, as well as packaging and import, is environmentally friendly. When a product wants to proudly boast the label green cosmetics, the composition should be minimal 76 % natural and may contain minimal traces of synthetic ingredients, which are intended to improve shelf life and reduce bacteria that could contaminate the product.
In addition, not only large global corporations, but also many small Slovak companies produce quality cosmetic products that are really at a high level.
Natural cosmetics
Serious natural cosmetics contain raw materials of exclusively natural plant and mineral origin, i.e. plant extracts, oils and essences, without added synthetic chemicals. without parabens, substances of petroleum origin and silicone. Purely natural ingredients should be gentle and considerate of sensitive skin. The disadvantage of natural cosmetics can be a short shelf life after they are opened, because they do not contain any added preservatives.
Herbal cosmetics
Herbal cosmetics, unlike natural ones, contain active substances of natural origin and only plant extracts and plant ingredients that have a beneficial effect on the skin are used for production. In herbal cosmetics, however, you can also find synthetic ingredients in the composition, which are used sparingly, but for the safety and durability of the products. They last longer than natural products, but not as much as regular drugstore cosmetics.
Photo gallery
Unlike natural cosmetics, herbal cosmetics contain active substances of natural origin and only plant extracts are used for production, photo: Shanina Shaik Source: Profimedia
Organic or also bio
Cosmetics labeled organic or bio, except that j e cosmetics, also truly natural, must meet certain strict conditions according to which it is certified. Cosmetics marked in this way must contain at least 76% of ingredients produced ecologically.
You wouldn't believe it, but the raw materials must come from clean areas, they must be grown without the use of chemical fertilizers, the quality of the soil, harvesting, storage, processing and the actual production of the organic product are monitored. Growers and subsequently cosmetic companies are prohibited from using synthetic substances, substances of petroleum origin, genetically modified raw materials, synthetic dyes and perfumes. Cosmetic companies really monitor and verify this in detail. Their products are then proudly marked with various international certificates, and of course the higher price corresponds to the demanding production process.
Vegan
Vegan cosmetics are marked with the Vegan Society flower logo, which indicates that the products are not only not tested on animals, but also do not contain any substances, products or ingredients of animal origin, including wax, milk, honey or royal jelly. However, vegan cosmetics may contain various synthetic ingredients, and therefore their composition may not be completely ecological.
They do not suit everyone
Not every woman likes green cosmetics. Ladies with sensitive skin may react to a specific natural ingredient with skin irritationy). Many people are bothered by the fact that such cosmetics do not have a distinct smell, or that they can spoil quickly. But you don't pay anything for trying it. Carefully read the marking, composition and possession of the certificates so as not to run into fraudsters.