Joey King shined alongside Brad Pitt: See last week's best-dressed celebrities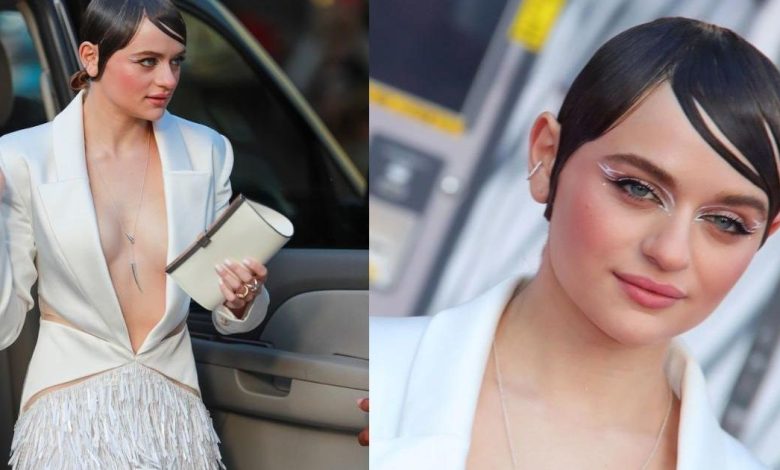 Get inspired by last week's best-dressed stars.
Summer is in full swing, movie premieres and award shows are on hiatus, and many world stars are enjoying life away from the flashes of cameras. However, there were several events where there was no shortage of interestingly dressed celebrities.
Joey King
The young talented actress wows with her constantly changing style throughout the promotional tour for the movie Bullet Train. It was no different at the premiere in American Los Angeles. In a refined white dress from Cong Tri, she once again confirmed that her style is currently unpredictable and that she can still surprise even after several times in a row.
Photo gallery

Joey King at the premiere of the movie Bullet Train Source: Profimedia

The satin model with fringes, a deep neckline and cutouts creating an interesting illusion looked incredibly elegant and at the same time modern and sexy. A short sleek hairstyle, glittering eye makeup and a necklace by Shaun Leane perfectly completed this fascinating look. Check out Brad Pitt in the photo gallery, alongside whom she appeared here:
Julianne Moore
Grace and grace in a minimalist design were completely enough to to impress Julianne Moore among others. Her black lace cascading skirt looked delicate, matching perfectly with the actress' porcelain skin and red hair.
Photo gallery

Julianne Moore Source: Profimedia
Gwendoline Christie
Neither pants nor dress. The world premiere of the new TV series The Sandman took place in London last week. The tall blonde, who was made famous by the series Game of Thrones, obviously took care of her preparation, which paid off for her.